Dinner at Wotan's
Teatro Zinzanni, Seattle, May 12, 2013
Tobias Larsson unleashes Norse gods on the circus
From ballet training in Sweden to choreographing circus shows in Seattle, Tobias Larsson has entertained people throughout Europe and the United States.
He's back at Teatro ZinZanni for Dinner At Wotan's, a decidedly different look at Norse king of the gods than the upcoming Ring at Seattle Opera this summer. Larsson began choreographing shows for ZinZanni in San Francisco and Seattle in 2009. He worked with dance legend Tommy Tune to co-choreograph Bonsoir Liliane! here in 2011.
"His latest dinner show at ZinZanni mixes up Wagner's music with modern rock classics and brings together performers from a multitude of disciplines, including Swedish singer Anki Albertsson, former Pacific Northwest Ballet principal dancer Ariana Lallone, aeralist Christopher Phi, clown Geoff Hoyle, American lyric soprano Kristin Clayton, and many more."
-Rosemary Jones, Seattle Dance Examiner
"It's best to think of the whole Zinzanni experience as an elaborate dance. Sometimes the dance goes on in front of your eyes with brilliant athletes balancing on posts or swinging from the ceiling. At other times during the night the dance is happening with the soup; the green of the chives popping in the muted light of the tent. Later on you're actually, literally dancing (if you came with a dance partner). At that time, if you're lucky you'll see Thor dancing with a grandma. (That was the highlight of the night for me.)"
– Tom Mohrman, Culturemob
"After a goofy welcome by the dwarves Snorta, Hardon and Kimir, portrayed by the aptly named eccentric clown trio Los Excentricos, we venture into Valhalla. Here you get a dash of the real deal as powerful opera singer Kristin Clayton dishes up some familiar Valkyrie vocalism as Nordic hunk Tobias Larsson, transforming Sting's trademark tune into "Every Bath You Take" as Clayton descends into a bubble bath du jour."
David Edward Hughes, Talkin' Broadway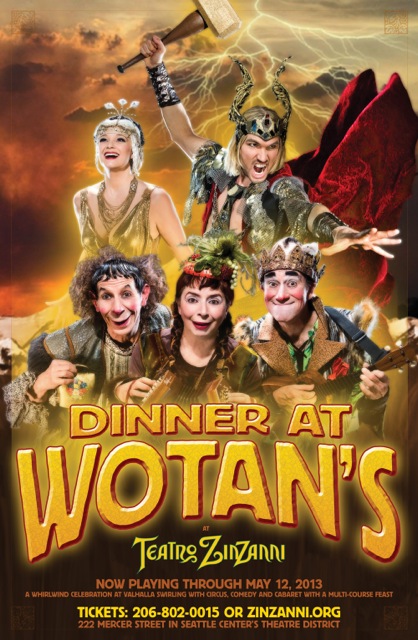 Bonsoir Liliane!
Teatro Zinzanni, Seattle, Sep 1, 2011
The Love Interest Liliane Montevecchi, the Tony Award-winning singer/dancer/actress who has played Madame ZinZanni in previous Teatro ZinZanni performances, takes her "final bow" in this memory and fantasy performance directed by nine-time Tony Award-winner Tommy Tune and conceived and choreographed by Tobias Larsson, Bonsoir Liliane! takes audiences on a journey through Montevecchi's memories from Moscow to Paris and beyond. Tune and Montevecchi reunite following their work together on Broadway in Nine (for which they both won Tony Awards) and Grand Hotel.
"Tobias Larsson, known as "the Tommy Tune of Sweden," is a tall, dashing leading man opposite the divine Montevecchi (and deserves bravos in his capacity as the show's choreographer)."
David Edward Hughes
TalkinBroadway
"The tall, handsome Tobias Larsson adds a good deal of sex appeal and an appealingly good voice."
Jerry Kraft
SeattleActor.com
"One part circus, one part play, one part performance art and a dash of improv for good measure, put all that together and you have Teatro ZinZanni.
A magical evening from beginning to end filled with hilarity, breath taking feats, and a sumptuous meal. What more could you ask for?
And adding even more beauty to the sounds (and I don't just mean his voice) Tobias Larsson is on hand as Lilianne's sexy leading man."
Jay Irwin – Broadway World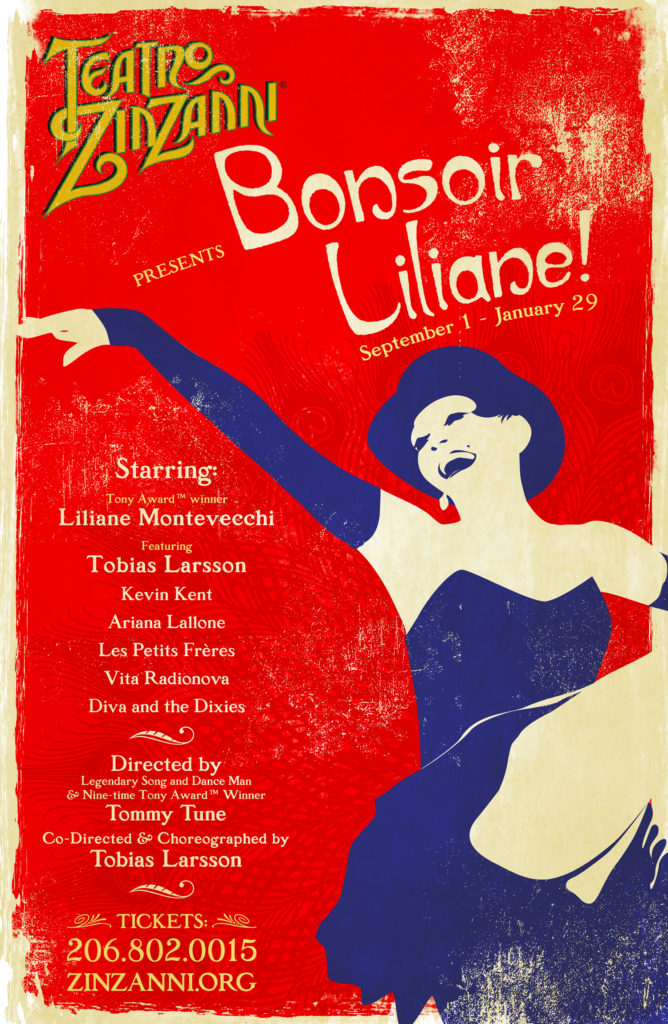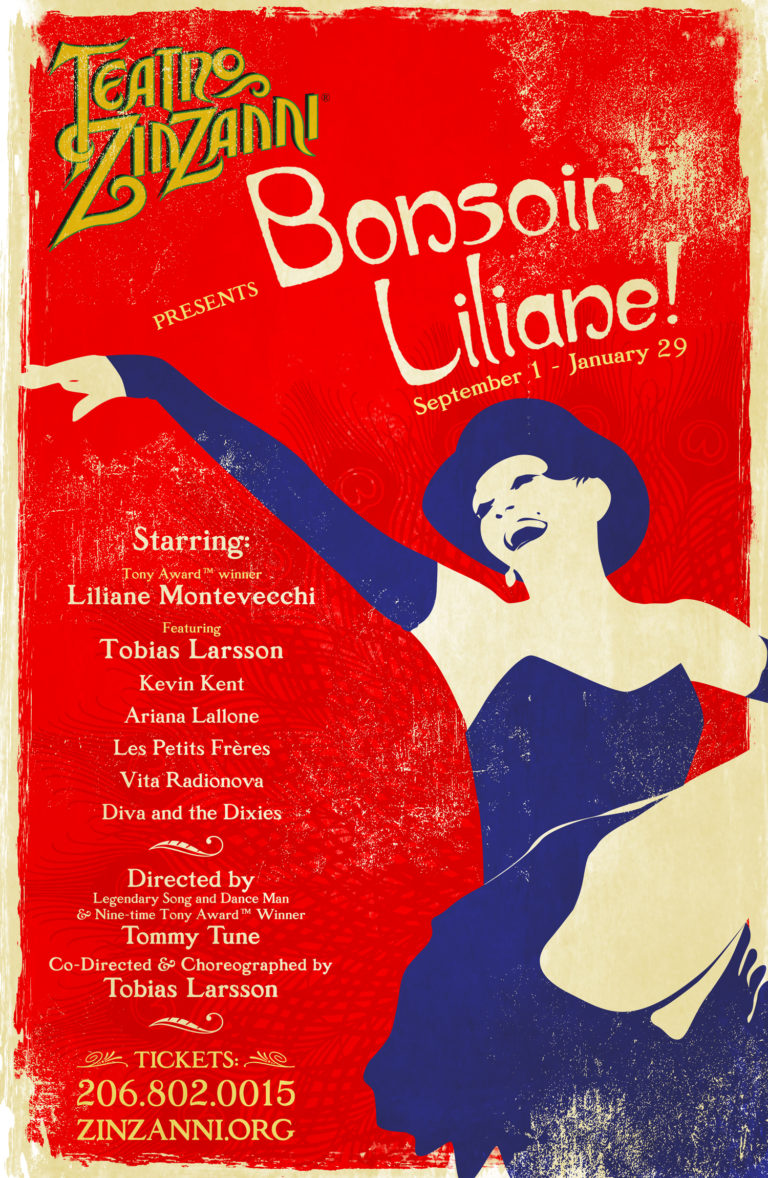 Big Top Rock
Teatro Zinzanni, Seattle 2011
MC / The Bear
The ZinZanni Institute for Circus Arts (ZICA) is proud to present Big Top Rock, a new show combining the best in rock-n-roll for kids and circus arts, designed specifically for kids and their families. ZICA has partnered up with Seattle's Kindiependent music collective to produce this world-premiere family event complete with a pre-show carnival and concession stand. Come early for the pre-show carnival in our lobby!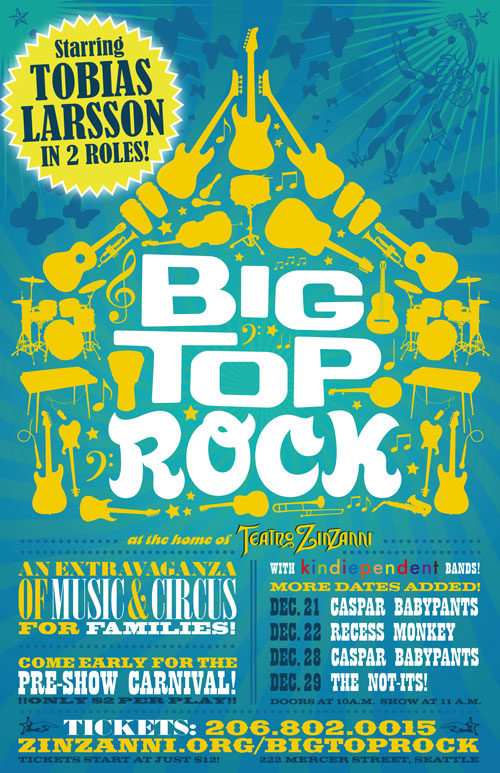 License to Kiss II
Teatro Zinzanni, San Francisco 2010/2011.
Sven from Sweden, MC/host, Bandleader and Teddybear.
Set along San Francisco's historic waterfront, Teatro ZinZanni is a bewitching evening of European cabaret, cirque, divas and madmen, spectacle and sensuality with live music and a gourmet five-course dinner — all in the nightclub of your dreams! Teatro ZinZanni introduces License to Kiss II, A Sweet Conspiracy. The beautiful Spiegeltent turns into a den for intrigue, espionage, and the candy-coated collusion. In the end, merriment and chaos reign, giving us all a License to Kiss!
"Crazy, crazy fun acts and characters abound. Nordic vampiric MC, a manager á la Riff Raff out of Rocky Horror, a squeaky voiceed Magenta in love with DICK, a pastry chef with Peter Lorre's persona, a stunning hot girl on the flying trapeze, an enormous Teddy Bear walking the tightrope, a Bette Midler-esque soprano émigré from the Merola program, tap-dancing that makes you forget Savion Glover, touching duets. There is so much shtick in tandem that if you don't like one, wait a minute and you'll love the next one. Acts flow seamlessly and seemingly as endlessly as an extended family of clowns exiting a VW."
– John McMullen, The Berkeley Daily Planet
"The talent in the show is so dazzlingly eclectic, and features an array of some amazing vaudeville and cabaret style entertainment. The comic timing, grace and skill of Tobias Larsson was on full display during his tightrope walk wearing a gargantuan furry costume."
– David John Chavez, San Jose Theater Arts Examiner
Debuting with Teatro is Tobias Larsson, who alternates between his tightly clad heartthrob persona and an adorable Teddy Bear who manages to walk, unicycle and juggle on a tightrope. This is definitely one of Teatro Zinzanni's more entertaining shows where merriment and chaos reign throughout the opulent tent at San Francisco's Pier 29, giving everyone a "License to Kiss".
– Sally Hogarty, San Jose Mercury News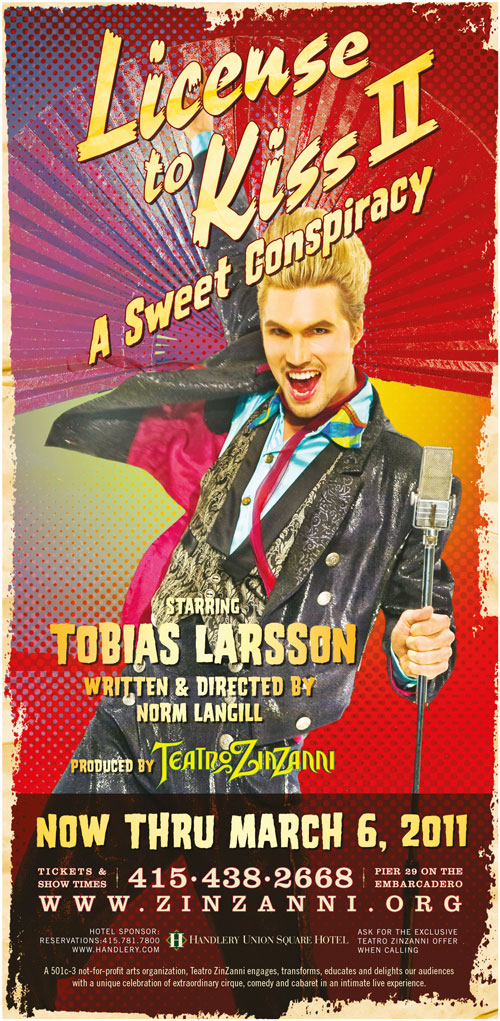 License to Kiss
Teatro Zinzanni, Seattle 2010.
Sven from Sweden, MC/host and Teddybear.
Teatro Zinzanni from the outside gives you an idea that you are in for something special, the look of a multi-colored tent comes to mind. Inside, you experience some place a little bit European, a little bit the twenties, a little bit gypsy and "Dorothy, you and Toto are not in Kansas anymore". During the leisurely five course dinner, License to Kiss, "The Big Bang Theory, with a Cherry on Top", leads the diners through a story full of mystery and mayhem. The cast of actors, and this includes the musicians, each and everyone, bring with them an exceptional list of local, national and international credentials. License to Kiss, with the "House Band" setting the mood and ambience, is a combination of zany pranks, elaborate costumes, heart rendering songs, toe-tapping dances, sensual and daring aerial performances, plus a wide variety of audience participation.
"Swede, Tobias Larsson is making his debut here and he is something TZ has been lacking, a little piece of fresh meat for the ladies to eye. And eye him they did, as Tobias charmed and gushed through songs, the occasional love scene and some light comedy, all of which he did superbly while just being Tobias.
But if there are any moments of Tobias that will stay in the mind for longer than others, it was his teddy bear's tightrope and his breathing life back into the immortal Lappish protest anthem Sámiid Ædnan. Tobias balanced himself delicately on a tightrope, juggled skittles and even rode a unicycle while enveloped in the most enormous inelegant teddy bear costume."
– Steve Clare, Seattle Fine Arts Examiner
"- a life-size teddy bear dancing on a high wire that is truly beautiful to watch."
Eric Andrews-Katz, Seattle Gay News
"-Larsson, who rode a unicycle across a tightrope dressed as a bear (impressive, albeit weird), was surrounded by female admirers in the lobby post-show."
Erika Hobart – Seattle Weekly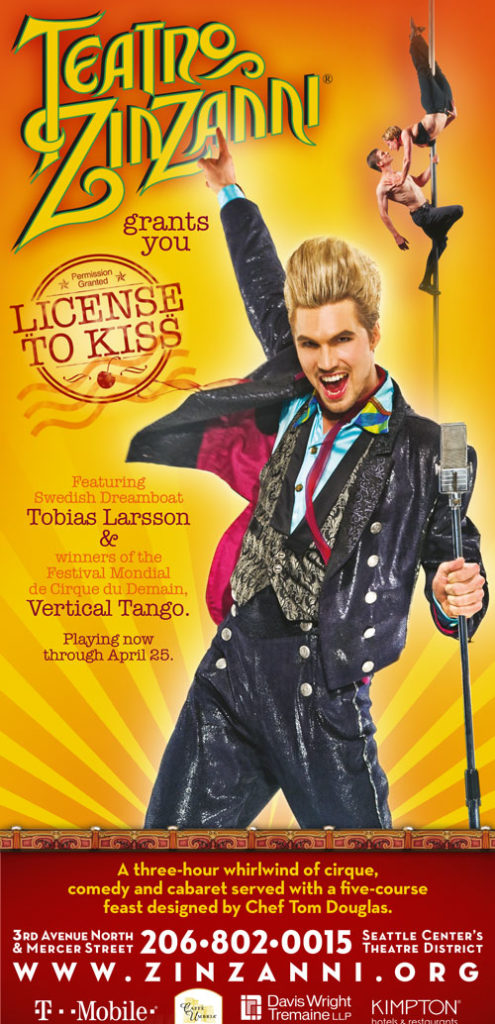 Sex, Relationships and sometimes Love
45th street Theater, New York City. 2009
Produced by The Michael Chekov Theatre Co. and directed by Michael Horn
"Sexy, raw, hilarious and provocative…this show ignites on stage into the lives of people from all walks of life."
-reviewplays.com
"A montage of manic and sometimes unnervingly psychotic comedic acts. While this may sound uncomfortable, rest assured that it can be. Delightfully uncomfortable, that is."
-guestofaguest.com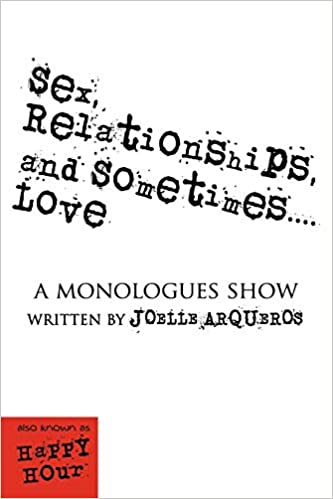 Moulin Rouge, Féerie
Paris, France, 2008-2009
The famous cabaret built in 1889 is best known as the spiritual birthplace of the modern form of the French Can-Can. Originally introduced as a seductive dance by the courtesans who operated from the site, the can-can dance revue evolved into a form of entertainment of its own and led to the introduction of cabarets across Europe. Today the Moulin Rouge offers musical dance entertainment for visitors from around the world. Much of the romance of turn-of-the-century France is still present in the club's decor.
Notable performers at the Moulin Rouge have included Ella Fitzgerald, Liza Minelli, La Toya Jackson, Elton John, La Goulur, Josephine Baker, Frank Sinatra, Yvette Guilbert, Jane Avril, Mistinguett, Le Pétomane, Edith Piaf and others.
The show Féerie consists of: a troupe of 80 artists recruited world-wide; 1000 costumes of feathers, rhinestones and sequins, made in the most famous Parisian workshops; sumptuous sets in shimmering colours, uniquely designed by Italian artists; outstanding international acts and the awaited return of the giant aquarium; all this performed to original music recorded by 80 musicians and 60 chorus singers.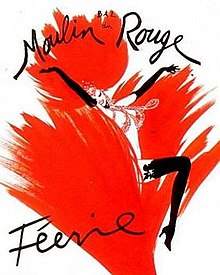 Sunday
Film shot in Paris, France. 2008
Charles, lead role.
Directed by Renne Castrucci and Fabio Delai.
Winner of the "Best Film" at the XVII Festival of Gramado Cine Video, Brazil.
Coincidence or destiny? An emotional roller coaster tells a story of a man and a woman who would never have loved at first sight.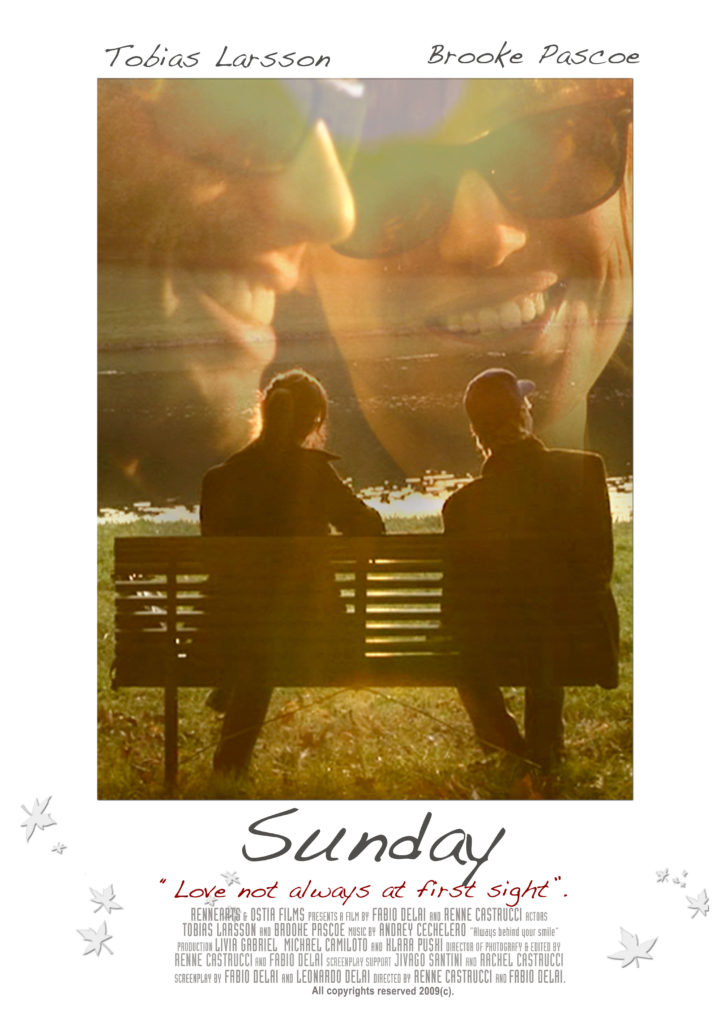 Jhoom Barabar Jhoom
London, UK. 2006
Dancer
Bollywood film produced by Yash Raj FIlms, directed by Shaad Ali. Choreographer Vabhavi Merchant.
Starring Abhishek Bachchan, Preity Zinta, Bobby Deol and Lara Dutta.
In the movie two lovers meet at the Hôtel Ritz in Paris, the same night that Diana and Dodi Al-Fayed left the hotel to take their last journey together. "When two lovers die, another two are born". The couple fall in love later in the movie at Madame Tussauds in London when he saves her from death by a falling Superman wax model.
Indicine.com rated the film at 4 out 5, saying "the movie is a fun ride and is well worth the ticket money. It is the kind of movie that can wash away your blues!"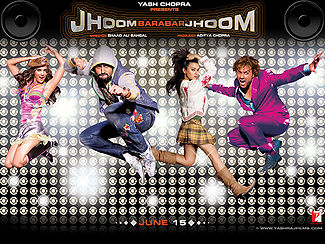 Once upon a time… H.C Andersen 200 year anniversary.
Copenhagen, Denmark + worldwide TV. 2005
The Prince.
Directed by David Mallet and choreographed by Craig Revel Horwood.
The 200-year anniversary of Hans Christian Andersen, the danish storyteller, was celebrated all over the world. He wrote The Ugly Duckling, The Emperor's new clothes, The Nightingale and many more stories. The show was broadcasted worldwide and included performers Tina Turner, Roger Moore, Olivia Newton John and Jean Michel Jarre.
Company.
Lilla Teatern, Norrkoping, Sweden. 2005
Robert, lead role.
Book by George Furth and music and lyrics by Stephen Sondheim.
The plot revolves around Bobby, a single man unable to commit fully to a steady relationship, let alone marriage, the five married couple who are his best friends, and his three girlfriends. Unlike most book musicals, which follow a clearly delineated plot, Company is a concept musical composed of short vignettes, presented in no particular chronological order, linked by a celebration for Bobby´s 35th birthday.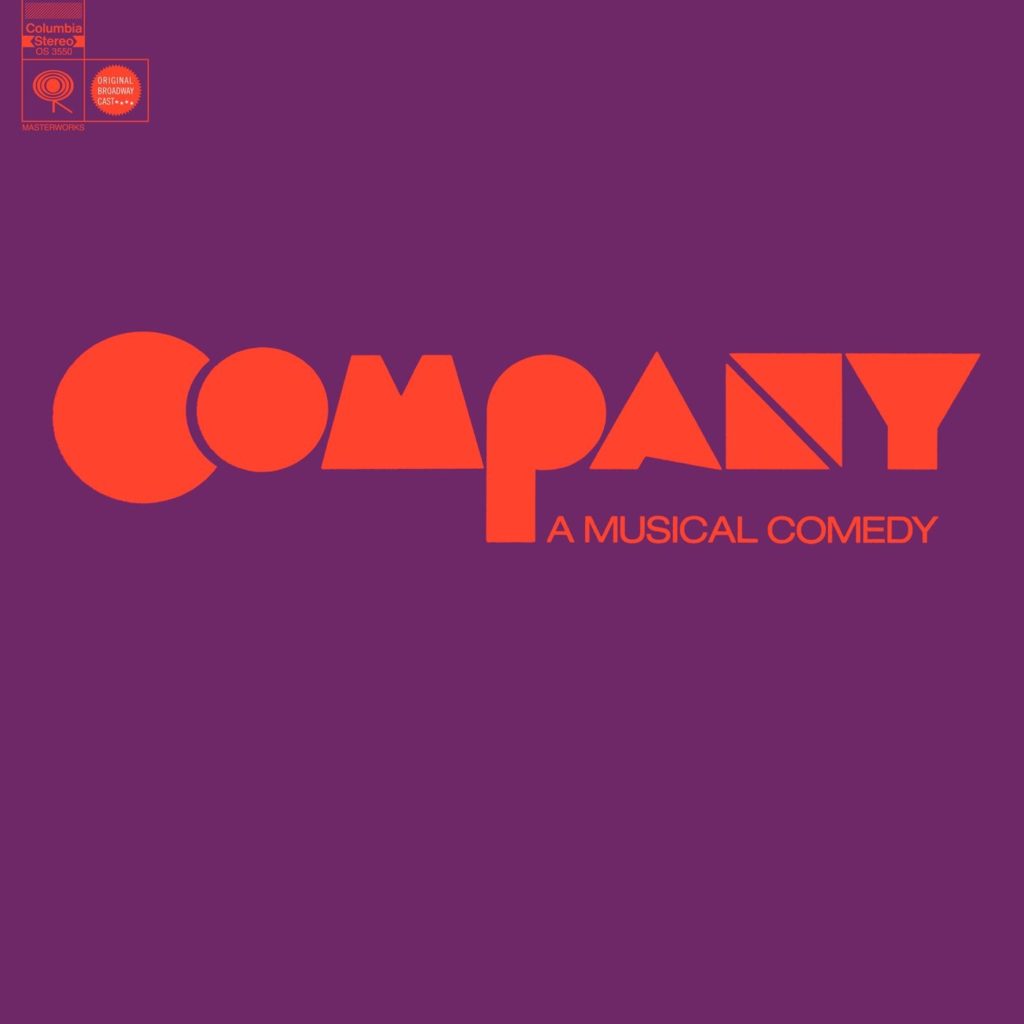 Lido de Paris, Bonheur
Paris, France, 2003-2004
Director: Pierre Rambert, Choreography by Craig Revel Horwood and Mic Thompson.
Paris has always had a reputation as a city of celebration and entertainment. Located on the world's most famous avenue, the Champs-Elysées, the Lido and its revues have added sparkle to the City of Light since 1946. All the greats have performed there, from Shirley Maclaine to Laurel and Hardy and Elton John.
The Lido opened the newest 26th revue BONHEUR on December 8th, 2003. For the first time the different segments of the revue are linked by a single theme : a woman's quest for happiness. Her journey is recounted in the four tableaux making up the 90 minute-revue, with a plethora of special effects and exceptional specialty acts. Led by the Bluebell Girls and the Lido Boys Dancers, the new revue offers a stunning contemporary vision while respecting the grand tradition of the legendary Lido shows. A moment of pure BONHEUR (happiness).